---


Thank You For Your Entry! You're Almost Done!
The winners will be announced via email and must have liked Allison McCafferty Photography's Facebook page to qualify!
Winners will be announced on May 21st!
---
FAQ's
---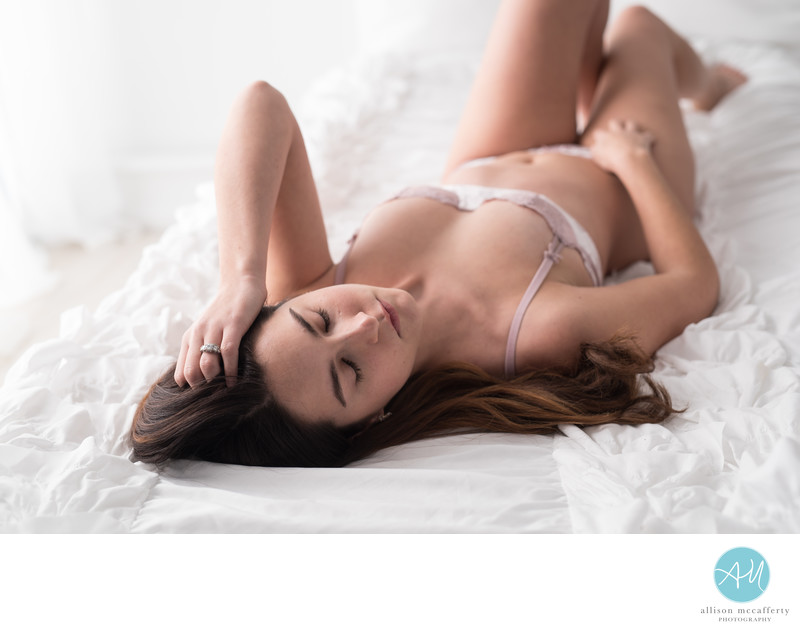 DO I HAVE TO BE NAKED?
Everyone's comfort level is different and I completely respect that. Some might not mind being exposed, while others feel vulnerable. We will discuss your comfort level during the consultation. You don't have to be naked to be sexy, in fact, my favorite sessions included a t-shirt and high waisted bottoms!
I DON'T HAVE SOMEONE TO GIFT THESE TO...
First, this session should be a gift to YOURSELF. YOU ARE WORTH IT! This session will restore your confidence and be an amazing experience that captures you, right now. Yes,many of our clients have their significant other in mind, but some are leaving relationships, celebrating the hard work they have put into their body, overcoming body issues or rocking their mama stripes after carrying their precious babies.
I'M NOT PHOTOGENIC, I WANT TO LOSE WEIGHT FIRST.
Look, as a woman myself, I completely relate to body issues and not feeling confident from time to time. I have learned that beautiful light and proper posing is all it takes to capture your body in the most flattering light. What I see (and your significant other sees!) is not what you see. I will be directing you the entire time and will make the process fun.
CAN I BRING MY SIGNIFICANT OTHER/FRIEND?
While these sessions are fun, they are also HARD WORK! Having someone else in the room can make you more tense and can disrupt the process. It can be distracting having more than one person directing you. Trust the process, bring your favorite play list and you'll ease right into the shoot.
I DON'T WANT MY PHOTOS ONLINE, ARE THEY KEPT PRIVATE?
All images are kept 100% private and secure. Your online gallery is password protected. Any photographs you see online are of models and clients who have given my studio written permission to share.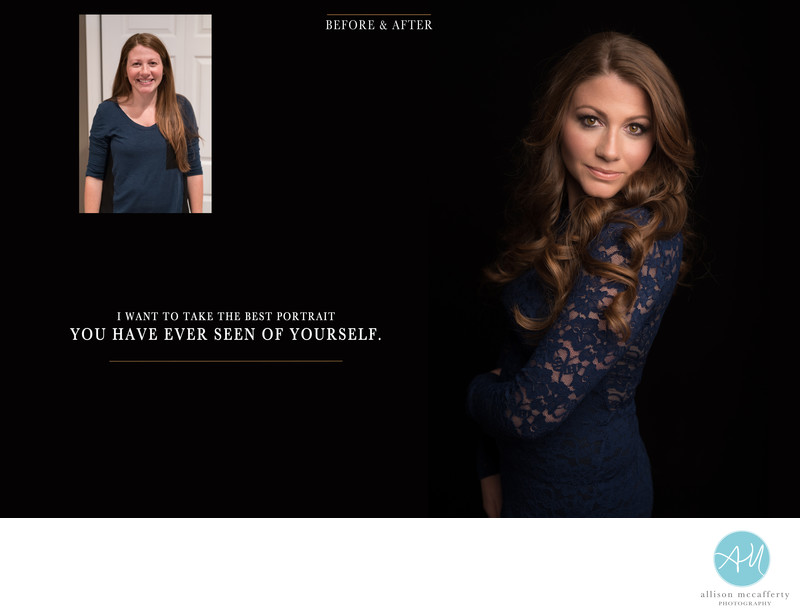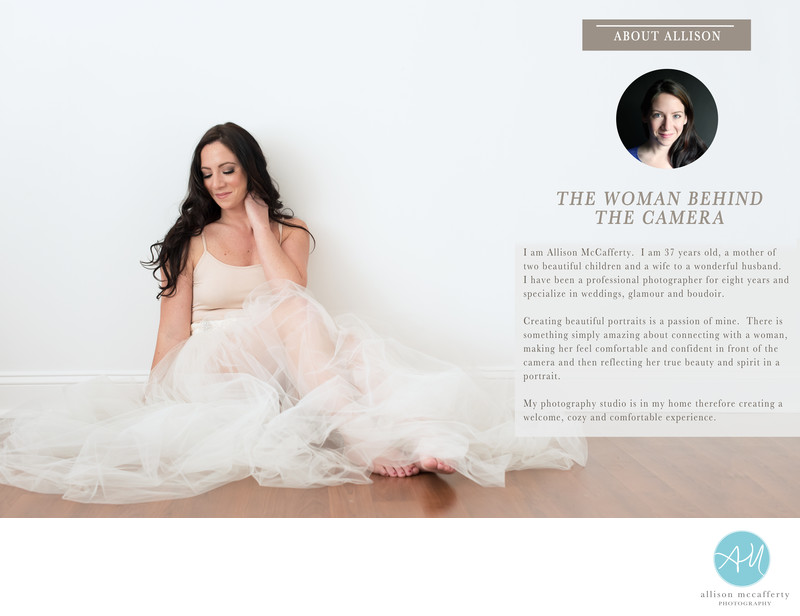 South Jersey Photographer


Allison McCafferty Photography, LLC
34 Manitoba Trail, Shamong, NJ 08088
(609) 440-4148
Info@allisonmccaffertyphoto.com
Privacy Policy


Copyright © 2023