TOP SOUTH JERSEY WEDDING VENUES
South Jersey has a lot to offer when it comes to finding just the right venue for your wedding. Whether you want a country club vibe, an elegant ballroom, a rustic vineyard or a beach themed wedding, there are a number of places to consider. I have compiled a list of some amazing venues for you to check out!
Valenzano's Family Winery - 1090 Rte 206, Shamong, NJ 08088
A family owned vineyard with two beautiful locations for both indoor and outdoor wedding ceremonies and receptions. View a wedding from here.
Tomasello Winery - 225 N White Horse Pike, Hammonton, NJ 08037
South Jersey winery with outdoor ceremony location overlooking the vineyard and beautiful ballroom with crystal chandeliers. Check out a wedding from here.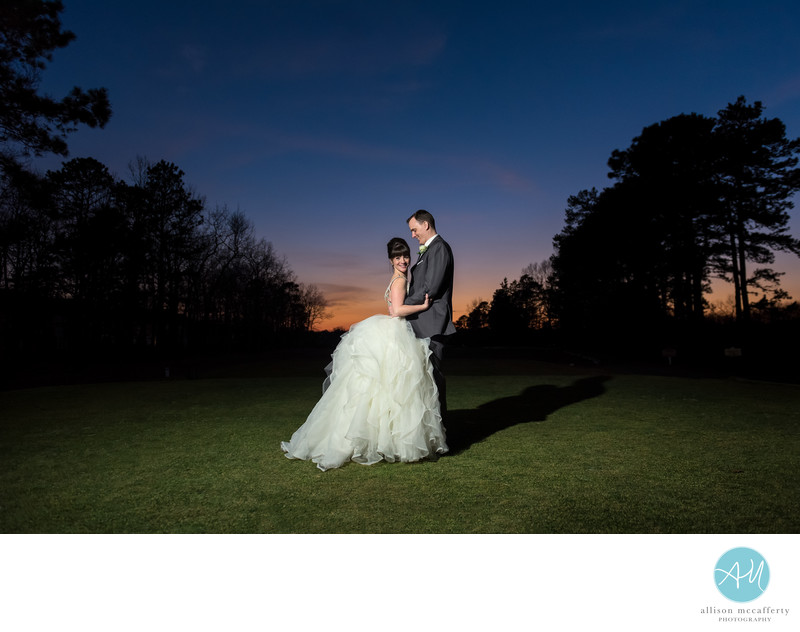 Blue Heron Pines Golf Club - 550 Country Club Dr, Egg Harbor City, NJ 08215 Beautiful South Jersey golf course with outdoor patio space for cocktail hour, fire pit and ballroom with vaulted ceilings and exposed beams for a rustic feel. Click here to see a wedding at this venue.
Scotland Run Golf Club - 2626 Fries Mill Rd, Williamstown, NJ 08094 South Jersey country club offering large patio for sweeping views of the golf course and an elegant ballroom with floor to ceiling windows.
Trump National Golf Club Philadelphia - 500 W Branch Ave, Pine Hill, NJ 08021 Enjoy amazing views of Philadelphia from South Jersey's highest point. Elegant ballroom and spacious grounds perfect for gorgeous photos.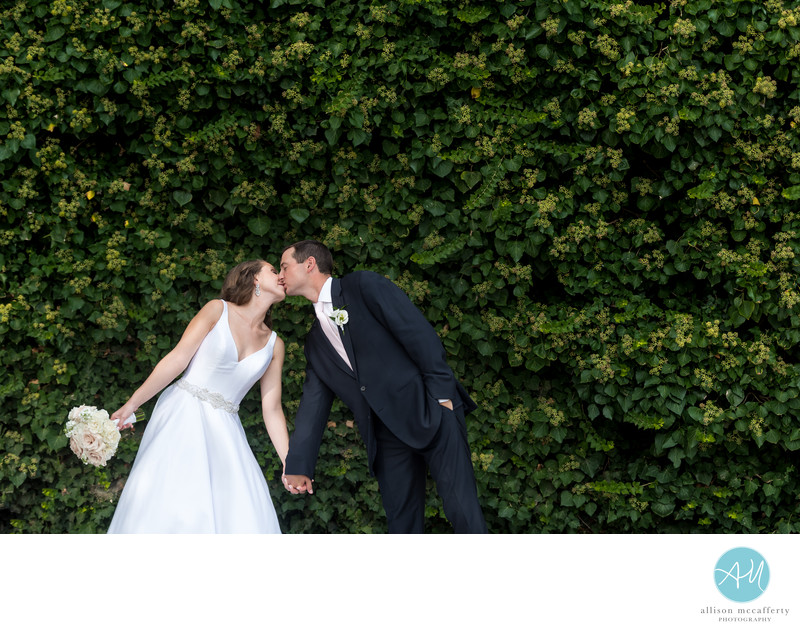 Atlantic City Country Club - 1 Leo Fraser Dr, Northfield, NJ 08225
Gorgeous newly renovated bridal suite with lots of natural light, spacious grounds for portraits, large deck for cocktail hour, covered outdoor ceremony space and a large ballroom to accommodate. Click here to see a wedding at this venue.
Indian Spring Country Club - 115 Elmwood Rd S, Marlton, NJ 08053
South Jersey country club and ballroom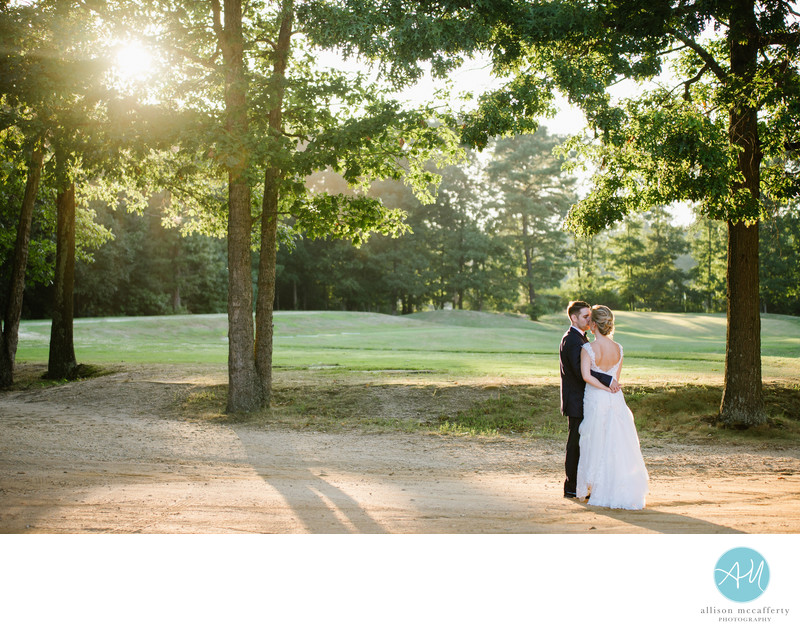 Running Deer Golf Club - 1111 Parvin Mill Rd, Elmer, NJ 08318
Spacious golf course and outdoor ceremony space. Large ballroom with large windows for lots of natural light. Click here to see a wedding at this venue.
Brigalias - 507 Williamstown Rd Ste 1, Sicklerville, NJ 08081
Family run wedding venue with beautiful grounds and elegant ballroom
Renault Winery - 72 N Bremen Ave, Egg Harbor City, NJ 08215
South Jersey award winning winery with a beautifully renovated ballroom. Hotel and restaurant on grounds as well.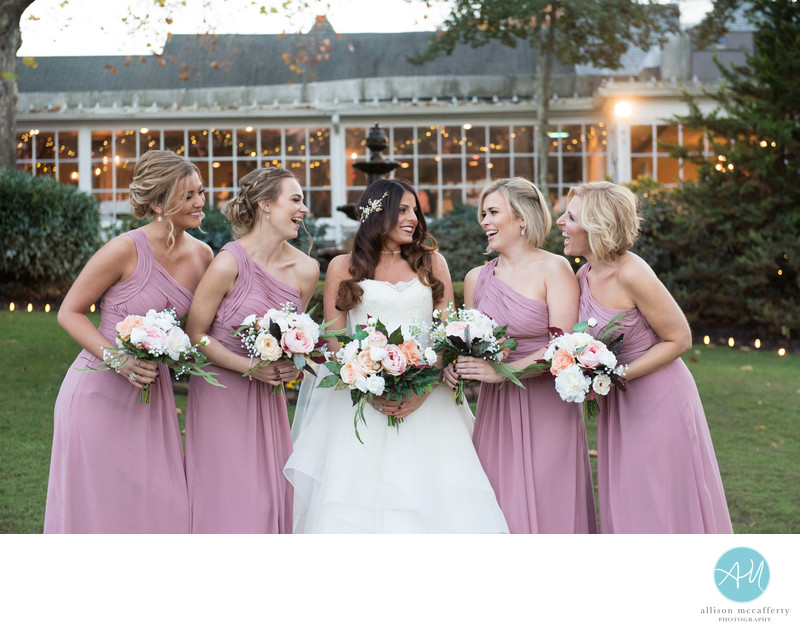 The Smithville Inn - 1 N New York Rd, Galloway, NJ 08205
Quaint inn featuring a rustic ballroom, beautiful outdoor terrace and cobblestone paths. Located in a super cute town of shops and carousel perfect for photographs. Click here to see a wedding at this venue.
The Merion - 1301 Rte 130 S, Cinnaminson, NJ 08077
Gorgeous ballrooms with marble floors, glass ceiling dome and exceptional service. Beautiful outdoor ceremony location.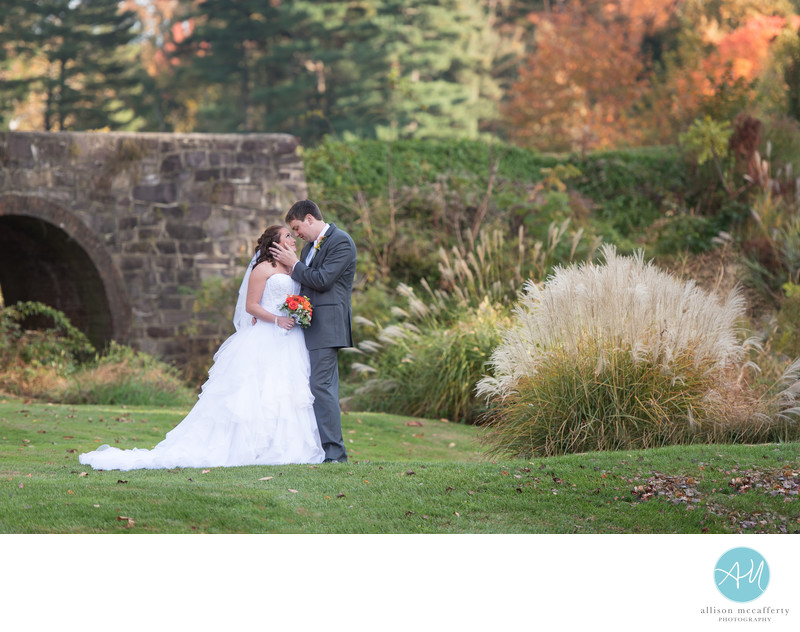 Woodcrest Country Club - 300 E Evesham Rd, Cherry Hill, NJ 08003
Gorgeous grounds with a stone bridge perfect for bridal party photos and large ballroom.
The Flanders Hotel - 719 11th St, Ocean City, NJ 08226
Located on the Ocean City boardwalk. Elegant ballroom by the beach.
Camden County Boathouse - 7050 N Park Dr, Pennsauken, NJ 08109
Beautiful waterfront venue overlooking the Cooper River.
Brandt Beach Yacht Club - 6106 Bayview Ave, Beach Haven, NJ 08008
Gorgeous waterfront venue in Long Beach Island with indoor and outdoor spaces to entertain.
Ocean City Yacht Club - 100 Bay Rd, Ocean City, NJ 08226
Waterfront venue with spacious ballroom.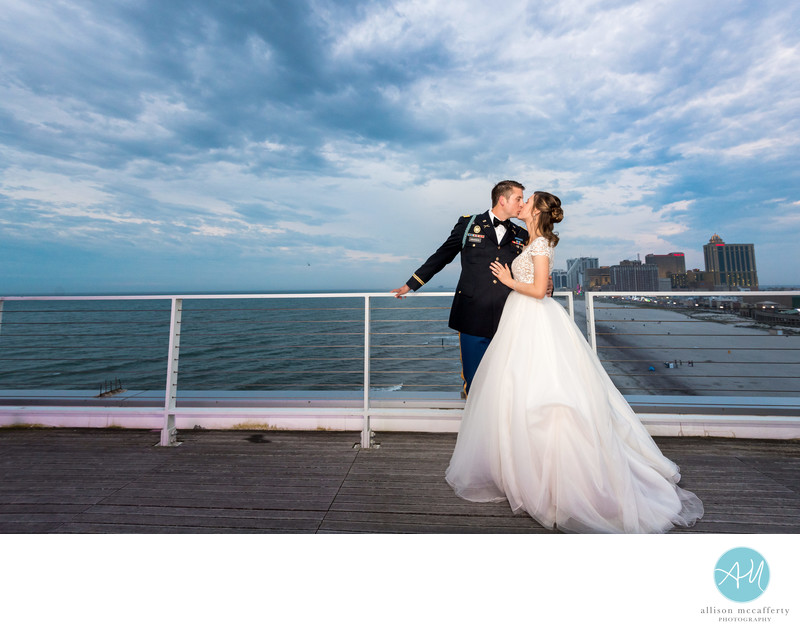 One Atlantic - 1 Atlantic Ocean, Atlantic City, NJ 08401
Luxury wedding venue one the Atlantic City boardwalk. On the pier, the venue offers a breathtaking view of the ocean and boardwalk skyline. Click here to see a wedding at this venue.
The Gables Historic Inn - 212 Centre St, Beach Haven, NJ 08008
Victorian Inn nestled in Beach Haven, Long Beach Island. Perfect for an intimate wedding.
The Bradford Estate - 1910 Marne Hwy, Hainesport, NJ 08036
Lovely indoor and outdoor location with a large modern bridal suite and game room for the bridal party. Grounds are manicured and very nice for photos.
Clarks Landing Yacht Club - 63 Saint Mihiel Dr, Delran, NJ 08075
Lovely venue with large ballroom overlooking the marina. Beautiful sunsets and outdoor grassy area for portraits. Click here to see a wedding at this venue.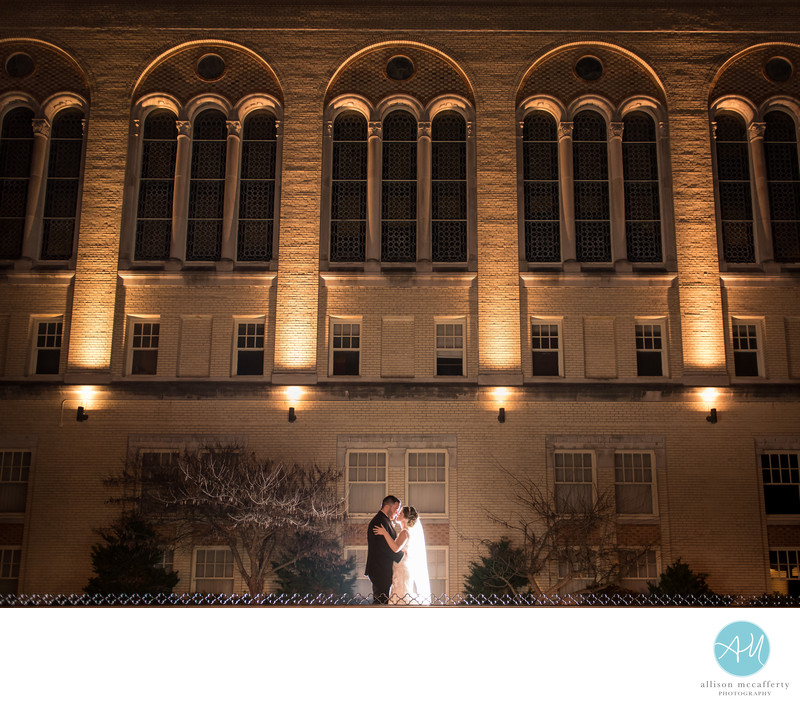 Collingswood Grand Ballroom - 315 White Horse Pike, Oaklyn, NJ 08107
Gorgeous large grand ballroom with a wrap around mezzanine that overlooks the dance floor. Both indoor and outdoor ceremonies can take place here. Click here to see a wedding at this venue.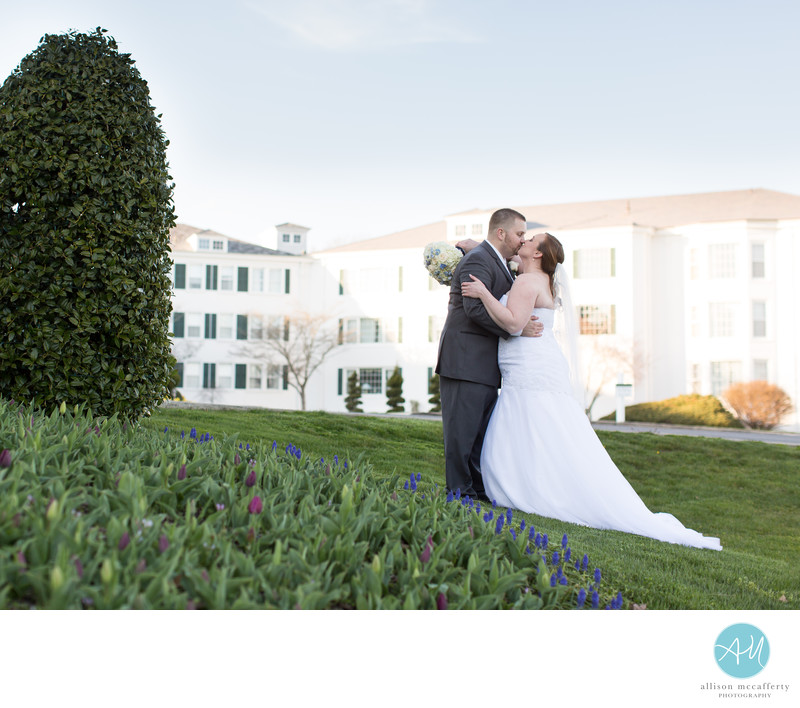 Stockton Seaview Hotel - 401 S New York Rd, Galloway, NJ 08205
Newly renovated with two ballrooms and gorgeous golf course and convenient hotel for your guests overlooking the Atlantic City skyline. Click here to see a wedding at this venue.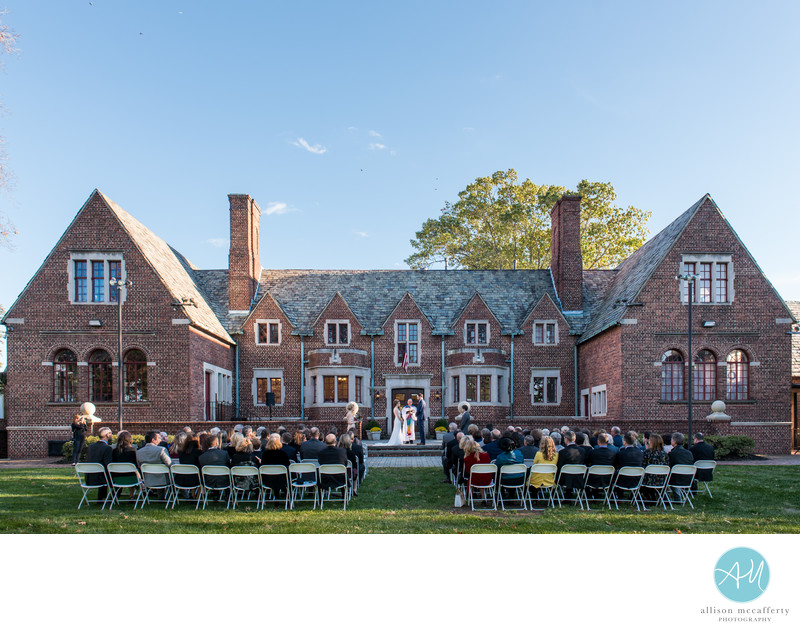 Moorestown Community House / Moorestown Ballroom - 16 E Main St, Moorestown, NJ 08057 Nestled on bustling Main Street in Moorestown. Gorgeous historic building with charm and elegance. Click here to see a wedding at this venue.
Laurel Creek Country Club - 701 Centerton Rd, Mount Laurel, NJ 08054
I may be a little biased, but I love this venue because it was where my husband and I held our reception! Gorgeous grounds and cozy ballroom with a fireplace.
Avalon Yacht Club - 704 7th St, Avalon, NJ 08202
Waterfront venue with panoramic views of the water for gorgeous sunsets and wonderful backdrops for photos. Bright spacious ballroom.
The Hamilton Manor - 30 Route 156, Trenton, NJ 08620
Has both an elegant ballroom with crystal chandeliers and a rustic barn depending on your desire. Outdoor ceremony space is available and the grounds are beautifully landscaped.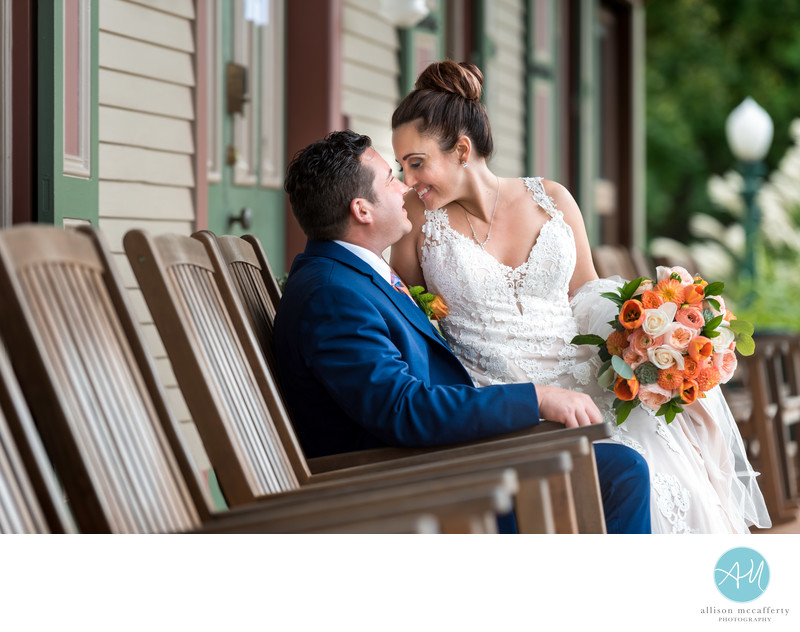 The Southern Mansion - 720 Washington St, Cape May, NJ 08204
Beautiful Cape May bed and breakfast suited well for an intimate wedding. Wrap around porch and spiral staircase outside wonderful for portraits. Click here to see a wedding at this venue.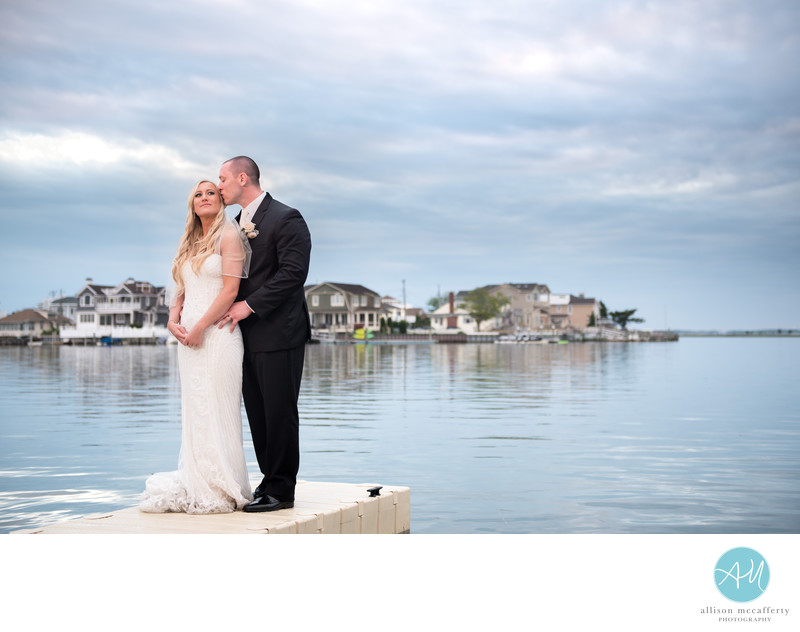 The Reeds at Shelter Haven - 9601 3rd Ave, Stone Harbor, NJ 08247
Luxury hotel in Stone Harbor featuring a lovely ballroom with outdoor bar and patio area for cocktail hour overlooking the marina. Click here to see a wedding at this venue.
Yacht Club of Stone Harbor - 9001 Sunset Dr, Stone Harbor, NJ 08247
Waterfront location in Stone Harbor with gorgeous sunsets and outdoor ceremony space.
ICONA Avalon - 7849 Dune Dr, Avalon, NJ 08202
Beachfront resort with gorgeous bright modern ballroom. Beach ceremony space as well as indoor options.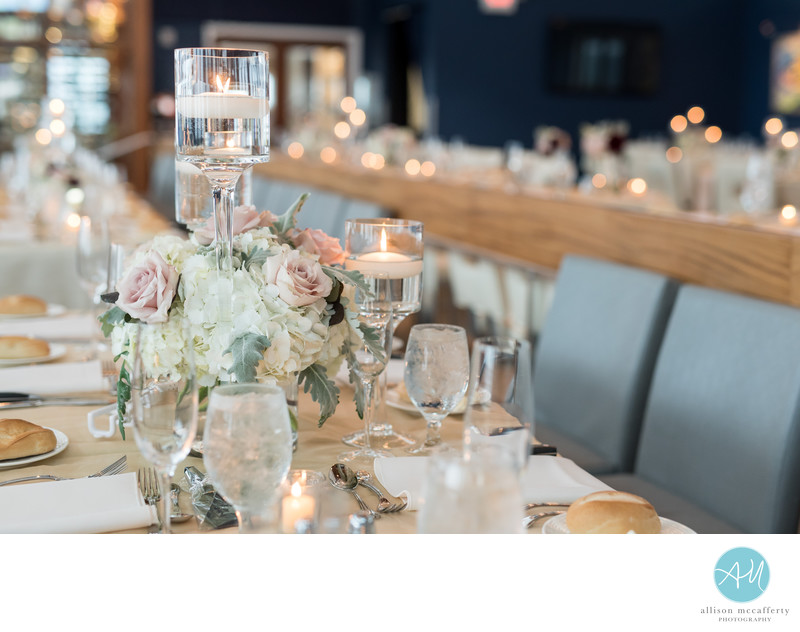 Windrift Hotel - 105 80th St, Avalon, NJ 08202
Gorgeous oceanfront hotel and ballroom with large windows overlooking the beach. Outside patio area for cocktail hour that can be open or closed depending on weather. Click here to see a wedding at this venue.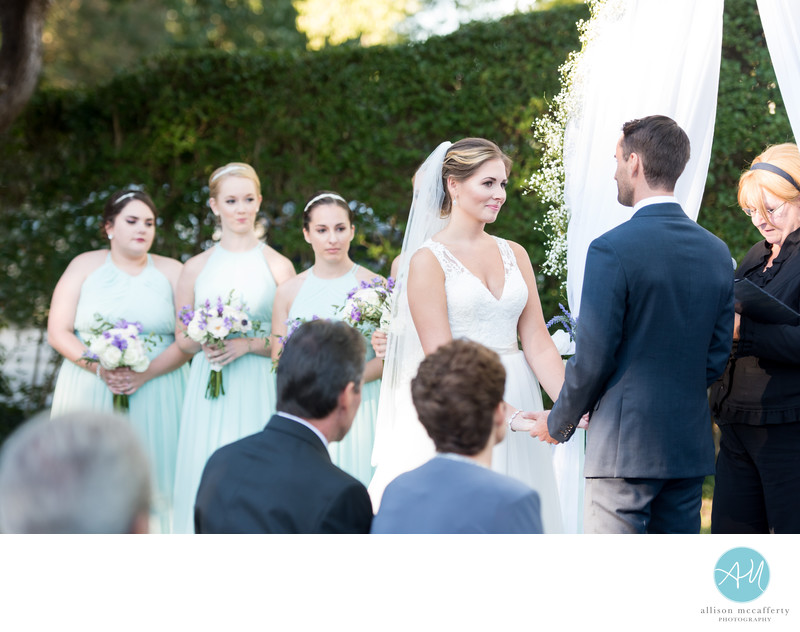 Chalfonte Hotel - 301 Howard St, Cape May, NJ 08204
The oldest operating hotel in Cape May with lots of victorian charm. Click here to see a wedding at this venue.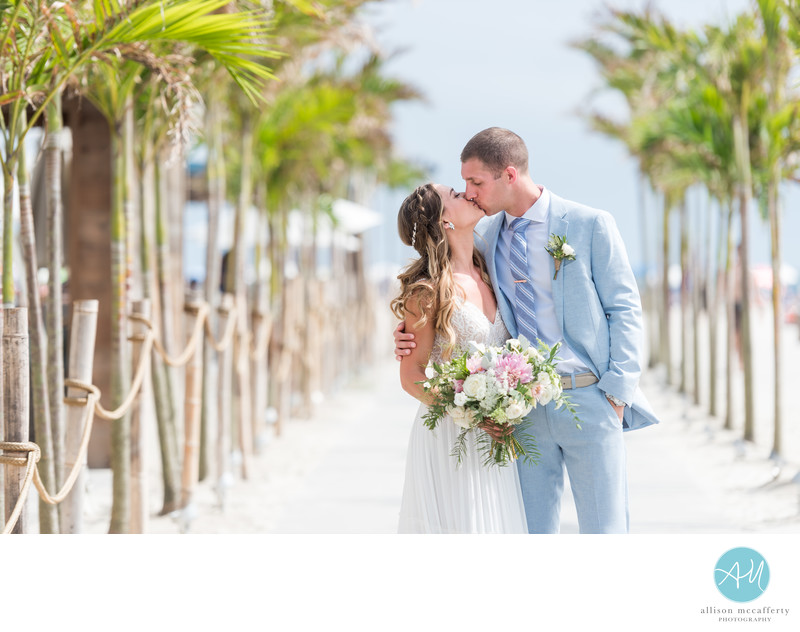 ICONA Diamond Beach - 9701 Atlantic Ave, Wildwood Crest, NJ 08260
Private beachfront property in Wildwood with large tented reception space with a tropical feel. Click here to see a wedding at this venue.
These may not be in South Jersey, but they are certainly worth mentioning because they're just over the bridge in the Philadelphia area and are absolutely gorgeous!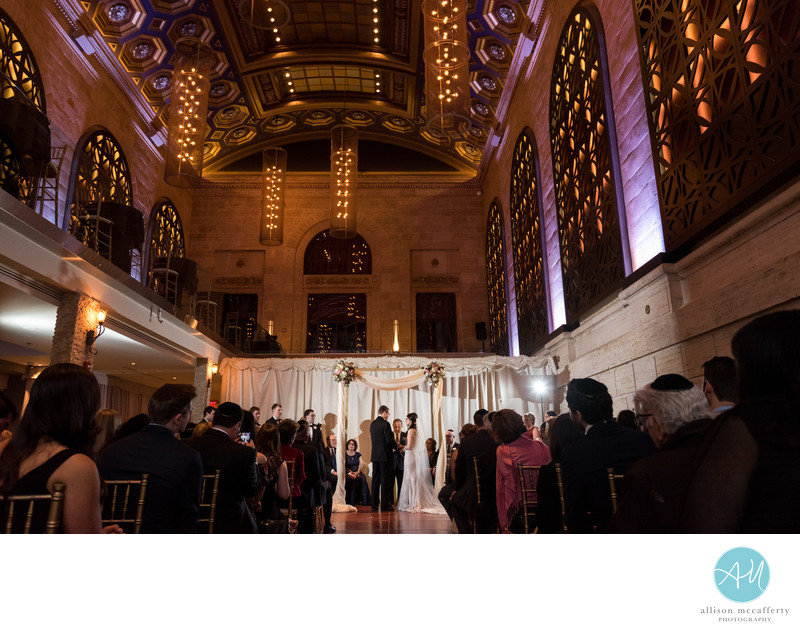 Union Trust - 717 Chestnut St, Philadelphia, PA 19106
In the heart of center city, Union Trust is a one of a kind venue. Elegant ballroom, wrap around mezzanine overlooking the ballroom and unsurpassed architecture. Click here to see a wedding at this venue.
Ballroom at the Ben - 834 Chestnut St Ste 35, Philadelphia, PA 19107
Newly renovated ballroom with gorgeous chandeliers and a modern elegance.
Crystal Tea Room - 100 E Penn Sq Ste 9B, Philadelphia, PA 19107
Close to City Hall in Philadelphia featuring an indoor conservatory great for ceremonies and/or cocktail hour and elegant ballroom.
Knowlton Mansion - 8001 Verree Rd, Philadelphia, PA 19111
Newly renovated Victorian mansion with large ballroom, vaulted ceilings, and wine cellar. Beautifully landscaped grounds with no need to travel for photos.
© 2022 Allison McCafferty Photography, LLC; 34 Manitoba Trail, Shamong NJ 08088 | 609-440-4148 | All Rights Reserved | South Jersey Wedding Photographer | Philadelphia Wedding Photographer | Shamong Wedding Photographer | NJ Wedding Photographer | South Jersey Boudoir Photographer | NJ Boudoir Photographer | South Jersey Headshot Photographer | NJ Headshot Photographer Allison offers beautiful, romantic, and unique wedding photography services to clients in South Jersey and Philadelphia. Her main goal is to document your wedding in a non-intrusive way to sincerely capture the emotion of the day in every frame. As a South Jersey wedding photographer, Allison offers her clients a unique engagement session in the majority of her collections which allows couples to build confidence in front of the camera before their wedding day. She is a sought-after boudoir photographer and one of the best South Jersey family photographers in the area. Take some time to look through her portfolio galleries and get to know her work. You will see why she is one of the best photographers in South Jersey.
TOP SOUTH JERSEY WEDDING VENUES