WEDDING DAY TIPS
---
Gather all of your accessories and details before the day starts so I can photograph them first! This makes the getting ready portion of the day go by much more smoothly, and it allows me to spend more time focusing on the spontaneous moments when everyone is together.

Here is a list to jog some ideas: rings (engagement and wedding bands), jewelry, hair pieces, flowers, shoes, socks, cuff links, letters, pictures, gifts, cultural items, perfume, veil, invitation suite, programs, printed pieces and any unique items you've put time and thought into!
Think about getting a wooden hanger for your dress. They photograph better than the plastic hanger from dress shop and are great keepsakes for years to come.
Little Details Count
Some of our couples' favorite images from their wedding day end up being the detail shots that are taken throughout the day. Details help tie everything together and tell the story behind-the-scenes moments.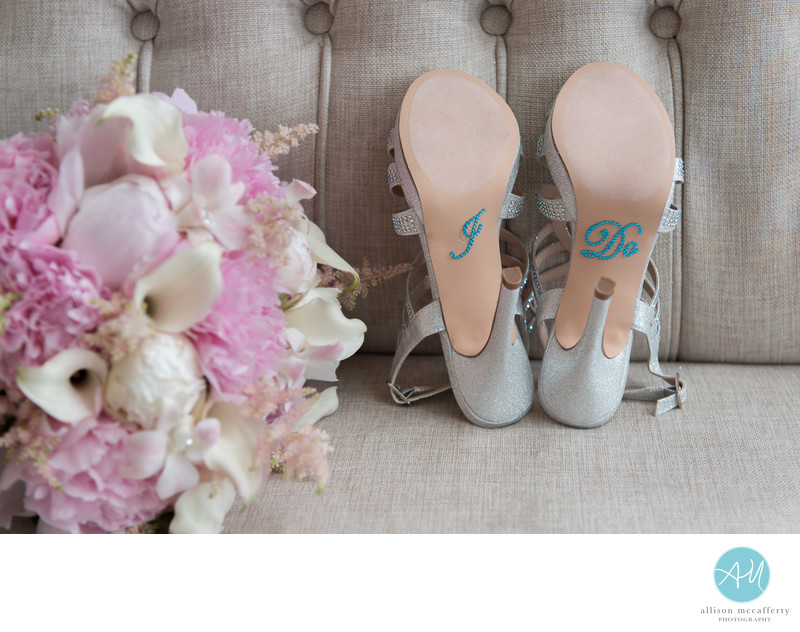 © 2022 Allison McCafferty Photography, LLC; 34 Manitoba Trail, Shamong NJ 08088 | 609-440-4148 | All Rights Reserved | South Jersey Wedding Photographer | Philadelphia Wedding Photographer | Shamong Wedding Photographer | NJ Wedding Photographer | South Jersey Boudoir Photographer | NJ Boudoir Photographer | South Jersey Headshot Photographer | NJ Headshot Photographer Allison offers beautiful, romantic, and unique wedding photography services to clients in South Jersey and Philadelphia. Her main goal is to document your wedding in a non-intrusive way to sincerely capture the emotion of the day in every frame. As a South Jersey wedding photographer, Allison offers her clients a unique engagement session in the majority of her collections which allows couples to build confidence in front of the camera before their wedding day. She is a sought-after boudoir photographer and one of the best South Jersey family photographers in the area. Take some time to look through her portfolio galleries and get to know her work. You will see why she is one of the best photographers in South Jersey.