FREQUENTLY ASKED QUESTIONS

---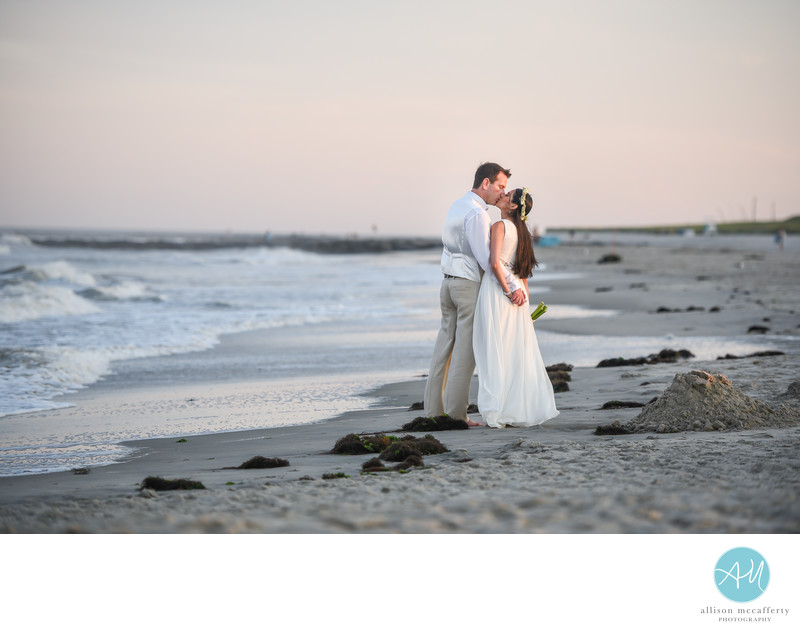 What kind of photography do you do?
I specialize in wedding photography and also provide a variety of portrait photography services. I absolutely love glamour, boudoir, and headshot sessions and can do them either on location or in my comfy home studio here in Shamong, NJ.
How soon before my wedding day should I book with a photographer?
I always recommend booking one to two years before your wedding. The one year mark is when my dates really start to fill up. I accept a limited number of weddings each year, so the sooner you book the greater chance you have of getting your date.
Do you provide the high resolution digital files that I can print myself?
While my goal is to leave my clients with something tangible such as a print or album, I do understand we live in a digital age and there is a desire for digital files as well. I strongly recommend that you have any large prints and speciality items such as canvas and albums printed through me to ensure the best quality and longevity, but it is not required. All wedding packages include an online album with full resolution file download and printing rights. Portrait sessions I offer a variety of digital file collections.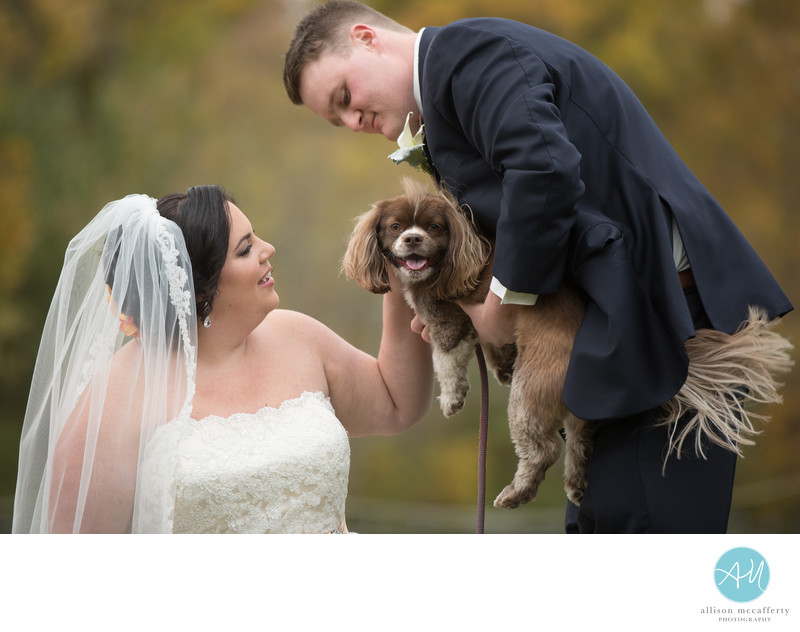 I love your work, but your pricing is more that I can currently afford – do you offer payment plans?
Yes! I am happy to discuss a payment plan that works with your budget and I also accept credit cards. Professional photography is an investment. It's one of the few things that you will enjoy immediately and the value grows as the years and decades pass. I believe it is incredibly important to invest wisely. I would like to create a payment plan to help you get what you really want rather than settling for someone with little skill just because they are less expensive.
How long does it take to get my pictures?
Typically the turn around time to edit a portrait session is 2 weeks. Weddings take approximately 6-8 weeks. With your permission, wedding sneak peeks are posted on my Facebook business page one week after the wedding for you to enjoy while you are away on your honeymoon. If you need your portraits done sooner I can rush your order for a small fee.
What should we wear for our family or engagement session?
Wear something that makes you feel comfortable and confident! Patterns, bold colors and accessories photograph really well. Feel free to get creative with your wardrobe! If you're unsure feel free to ask me or bring a few outfits to choose from – we can do a clothing change during your session to mix it up.
Do you do studio portraits?
Yes! I have a studio in my Shamong, NJ home. I mainly use this space for headshots, boudoir and glamour sessions. Family sessions I prefer to do on location so we can include the environment. I know of many different scenic locations in the area, but always love it when my clients have a special place in mind that incorporates more of their personality into their portraits.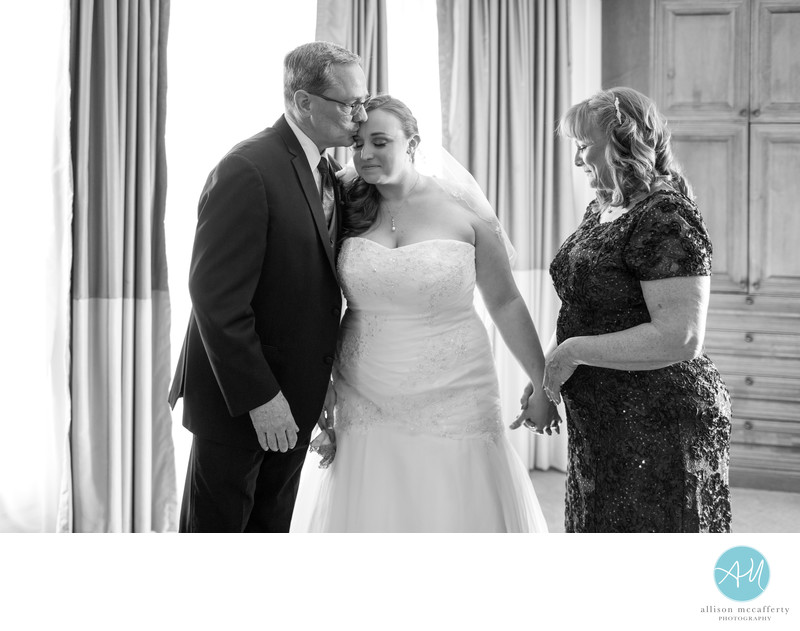 Do you have business insurance?
Very smart question! YES. I am a professional and I carry business and liability insurance. It is very important that photographers be insured, not only to cover our gear, but also our clients and their wedding venues.
What kind of equipment do you use?
I primarily shoot with two Nikon D750's and have an extensive variety of lenses. All of my cameras and lenses have a backup in the rare event that anything should happen to one of my pieces.
Do you bring in your own lighting equipment?
Yes. External lighting is an absolute must for wedding photography. While I primarily shoot with natural light, reception venues can be quite dark and external lighting allows me to create stunning images in the darkest of rooms.
Do you know any make-up artists, hair stylists, videographers, florists, etc that you can recommend?
I certainly do! I know when I'm looking for a professional, I try to get a personal reference. I can refer you to some great vendors that I have worked with in the past both professionally and personally. I wouldn't recommend anyone that I didn't think did a great job.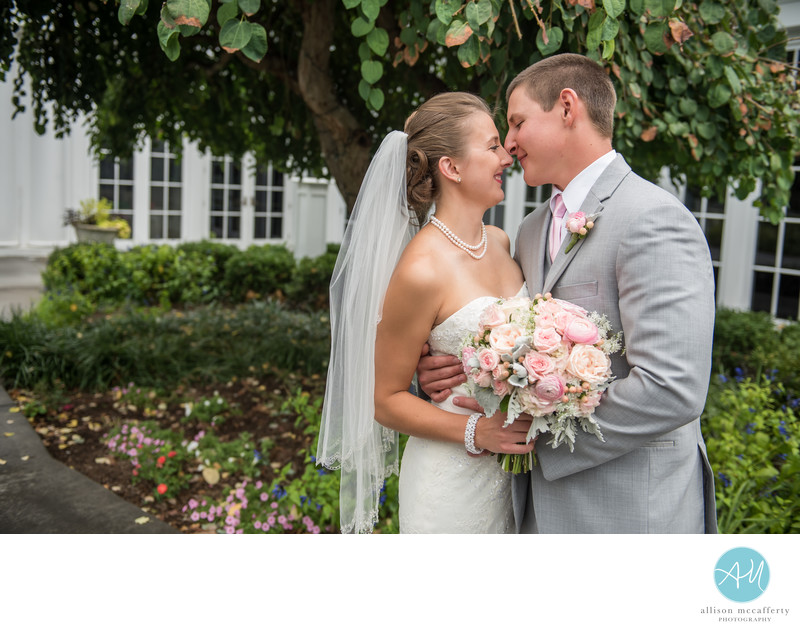 What kind of deposit do you require?
For weddings, a $1,200 retainer and a signed contract is required to book your date. 50% of your balance is due ninety days before your event, with the balance due two weeks prior to the wedding. Custom payment plans can also be arranged at the time of booking.
Portrait sessions I require the 50% of the session fee paid in advance and a signed contract.
How many images of my wedding will I receive?
On average I deliver between 70-100 images per hour.
I see you do boudoir sessions, where can I get more information?
Boudoir photos are intended for a specific audience, not for the whole internet to see, so I primarily use model sessions in my online gallery. All client sessions are kept private and offline unless they chose to share their images. My boudoir gallery can be viewed here: South Jersey Boudoir Photographer. My sessions are done in my home-studio and done with a variety of backdrops. A white sheet setup is also available for no additional cost. I have a professional hair and makeup artist available for your session to perfect your look. I also provide on-location sessions if you wanted to rent a gorgeous suite or B&B. You can even book back to back sessions with a friend to split the cost of the room. Boudoir sessions are a blast for bachelorette parties, too! Contact me today for package information.
How far do you travel?
Throughout the South Jersey & Philadelphia areas! I tend to stay within a 20 mile radius of Shamong (zip 08088) for my standard rate portrait sessions. Areas outside of this radius I may quote any additional travel fee if necessary. For weddings, I travel all over the South Jersey and Philadelphia region. If there is excessive travel I may charge a fee to cover the additional time and expense. Please inquire for travel rates. I especially love beach weddings, so please contact me if you are in need of a Jersey Shore wedding photographer!
Do you provide destination wedding services?
Absolutely. I love to travel. I am always traveling throughout the South Jersey and Philadelphia area for weddings, but love experiencing new places. Depending on the wedding location, the photography coverage cost is greatly discounted in exchange for travel and lodging cost.
I'm ready to book! How do I schedule?
Give me a call at 609-440-4148 or email me at info@allisonmccaffertyphoto.com to schedule your appointment today! We can meet in person or via FaceTime.