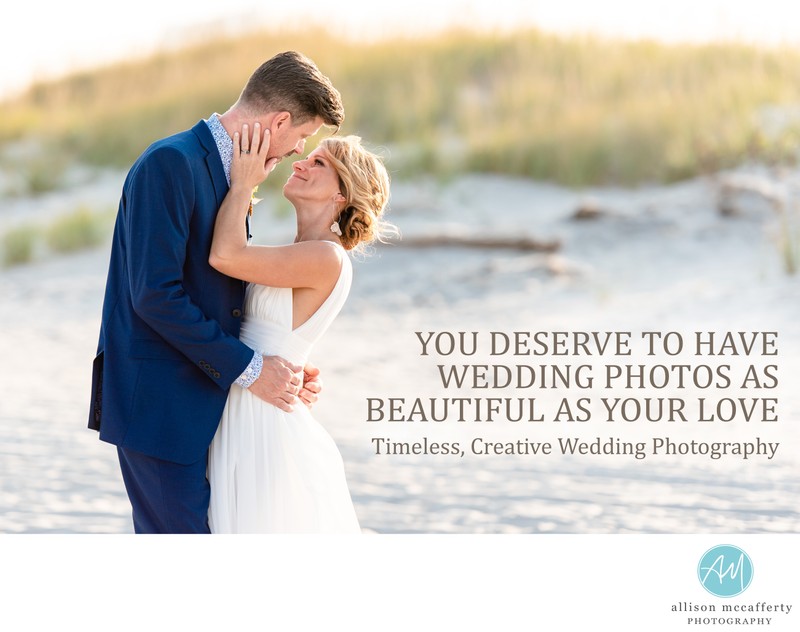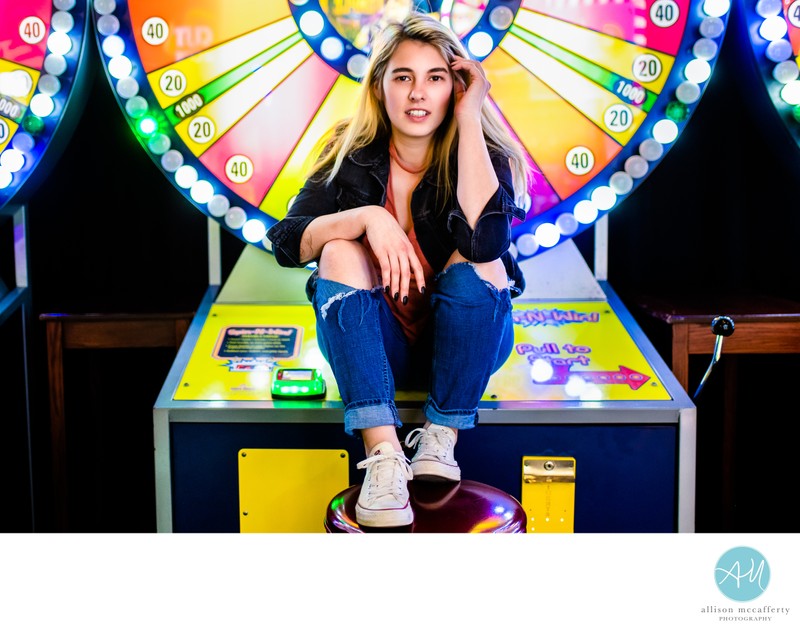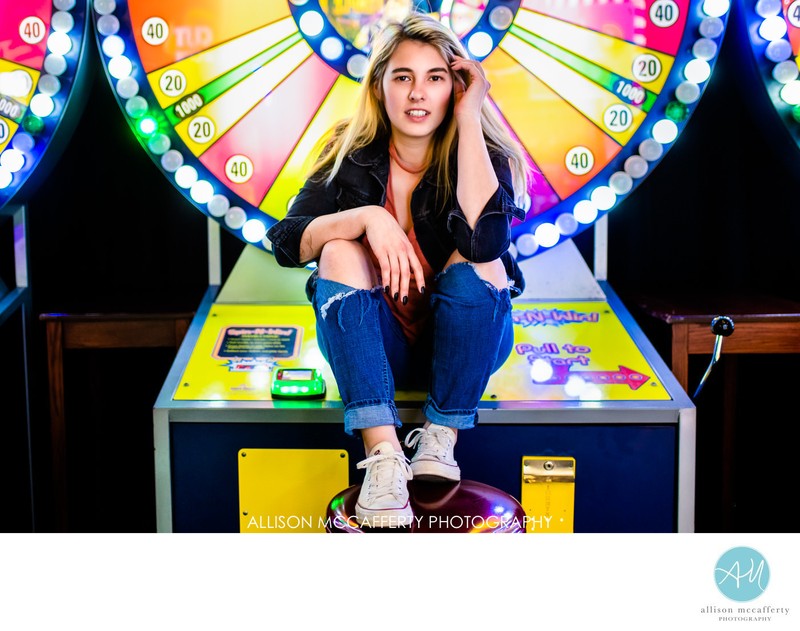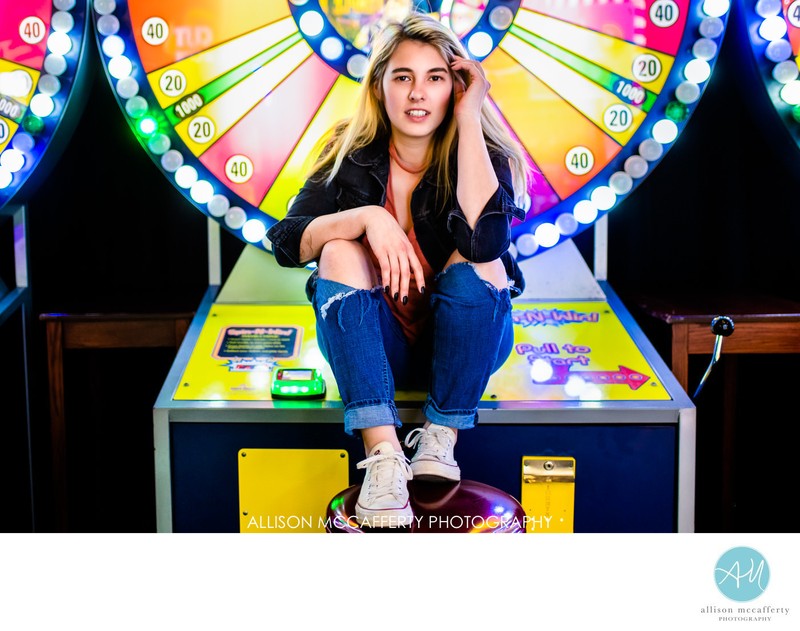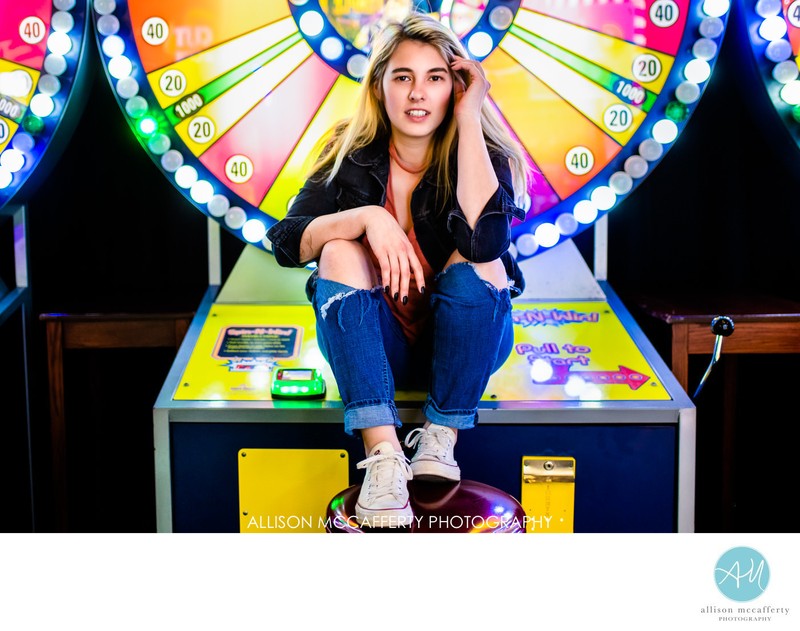 sdfsdf
South Jersey Wedding Photography
Hi! I'm Allison and I'm a South Jersey based wedding photographer. I am a storyteller of real smiles, laughter and connections as moments naturally unfold. My wedding photography philosophy is super simple - keep it fun, keep it natural and keep it YOU. I've had the pleasure of working with over a hundred couples over the past six years and every single wedding has been a unique experience. My goal is to create a space where you can feel relaxed and have fun so that your photos are a true reflection of how you felt on your wedding day.


---

What My Couples Have Been Saying
Connection and understanding is super important to me. I work really hard to get to know my couples so that I can provide you with an exceptional experience leading up to, during, and after your wedding day. I've gone through the planning of a wedding myself, so I know what it's like. I'm here to help.
If you would like to read more reviews from past couples, check out my listing on The Knot.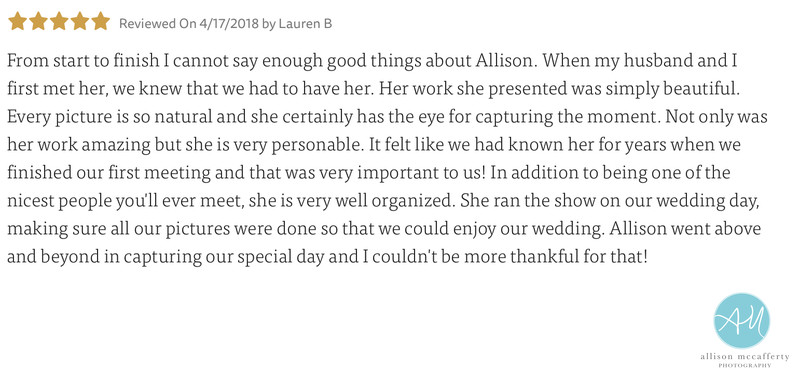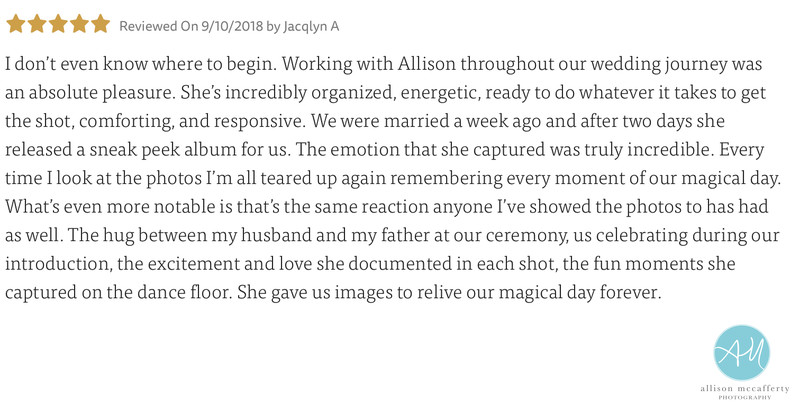 South Jersey Wedding Photographer
I have been a professional photographer for ten years. I started my business as a South Jersey portrait photographer and later moved into weddings. I have been photographing NJ weddings since 2015. I work with a second photographer at every event. This allows every wedding to be captured from multiple angles which allows me to really tell your story. I absolutely love weddings and could never imaging doing anything else other than be a wedding photographer in South Jersey. I take the job very seriously and want each and every couple I work with to walk away with a beautiful collection of wedding photos that bring them back to their wedding day each time they view them. I have been published in the Courier Post, Philadelphia Inquirer, The Knot, Beauty and Lifestyle Magazine, The Darkroom and Shot! Magazine. I have received a Fine Art Merit Award in the Child Photo Competition, Voice Digital Print Competition by Clickin Moms in the Voice digital print competition and in Beauty & Chaos. I have also received an Jurors Award in the Perkins Photography Exhibition. Recent features have been in Borrowed & Blue, Contemporary Wedding Magazine, Shore Weddings Magazine and the Cape May County Herald. It's always exciting for my wedding couples to have their weddings published in magazines like the Knot or NJ Bride.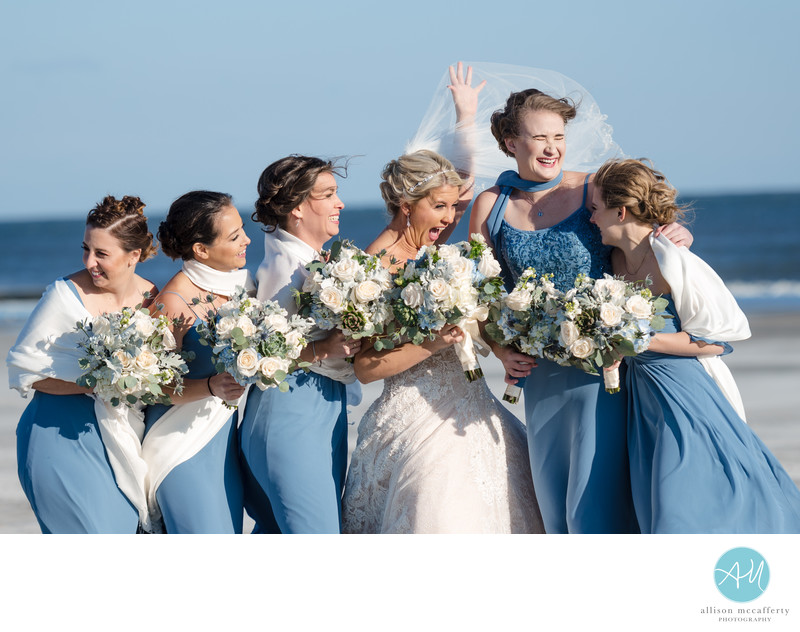 Wedding Photographer South Jersey
Amongst all of the South Jersey wedding photographers, I offer a very personalized experience. I am available to help with planning, vendor selections, I can give input on how much time you should allot for different parts of your wedding day. We will curate a list of family formals to streamline that portion of the day and will provide guidance on the timeline of the day. My assistant is available to quickly set up formal portraits and call out the names of who will be photographed next to ensure everyone is photographed efficiently. This portion of the day my second photographer used to help with, but now that our assistant take take over that part of the day it frees my other photographer to capture your guests at cocktail hour. I am part wedding photographer part wedding coordinator for the day. Because of this personal service many of my clients have called me one of the best south jersey wedding photographers! I have worked at a number of beautiful NJ wedding venues such as the Stockton Seaview in Galloway NJ, Tavistock Country Club in Haddonfield NJ, Running Deer Golf Club in Pittsgrove NJ and the Moorestown Community House in Moorestown NJ. Some of my favorite venues include Mallard Island Yacht Club in Manahawkin, NJ, The Downtown Club in Philadelphia and The Crystal Plaza in Livingston NJ. The Windrift Hotel in Avalon NJ has gorgeous views of the beach and the Reeds in Stone Harbor is one of the top wedding venues in South Jersey and always a pleasure to work at.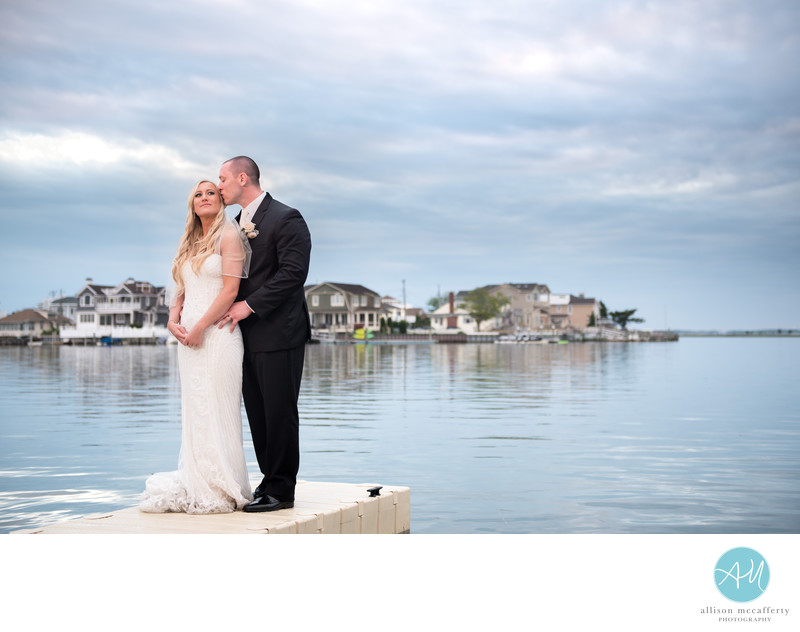 Jersey Shore Wedding Photography
If you are planning a beach wedding and searching through Jersey shore wedding photographers, please take a moment to view my jersey shore wedding photos. The beach is a second home for me. I absolutely love the ocean and I truly think it's one of the most romantic places to have a wedding. I have shot on the beach in Ocean City NJ, Cape May, NJ as well as shot at venues down the shore such as Congress Hall in Cape May as well as the Southern Mansion in Cape May. The Jersey Shore is one of my favorite places to shoot especially Cape May, NJ. There are so many quaint bed and breakfast hotels that make amazing wedding venues. For example the Chalfonte Hotel in Cape May has amazing wrap around porches with swings and fans to cool off under in the summer. The Grand Hotel in Cape May overlooks the ocean and has quick access to the beach. Their rooftop wedding space gives gorgeous views of the surf while couples tie the knot. Another NJ beach venue favorite is the Windrift Hotel in Avalon, NJ. Also directly on the beach, the Windrift's banquet space has panoramic views of the beach as you and your guests dance the night away. Their unique dining space has amazing light fixtures and long tables all the windows so that your guests can take in the view. They also have a very cool wine room for some unique portraits. Mallard Island Yacht Club in Manahawkin was voted one of the top 10 best NJ wedding venues by bestofnj.com for good reason. Their bridal suite is stunning with marble floors and views of the water and it has a ceremony location outside overlooking the bay. Sunset portraits on the docks is a must for your wedding day photography.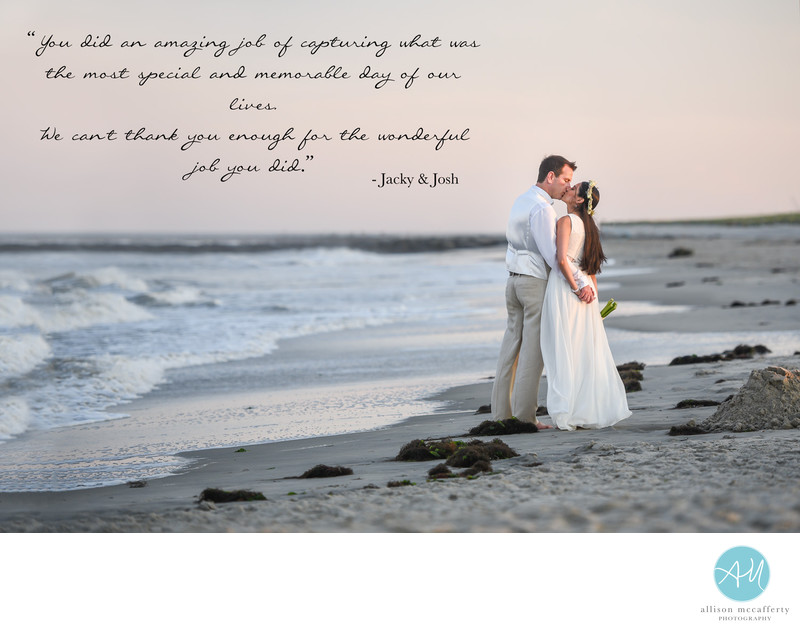 North Jersey Wedding Photographer
I also shoot weddings in North Jersey. One of my favorite wedding venues in North Jersey is the Crystal Plaza in Livingston, NJ. This venue is one of a kind, full of glamour and elegance. It is one of the best wedding venues in North Jersey. Their service is impeccable and everywhere you turn there is a gorgeous place for a photograph. I always make a point to take my wedding couples into the ballroom before the guests are let into the room. It allows my couples to see the flowers, their tables, candles and cake all before their guests do. One of my favorite shots of a wedding night is a dip on the dance floor. No one else is around them, it is clean and elegant. As a North Jersey wedding photographer I am able to shoot at some of the best venues the state has to offer. The Park Savoy in Florham Park in Morris County is a gorgeous estate that has incredible grounds for a NJ garden wedding. Another amazing North Jersey wedding venue is the Conservatory at the Madison Hotel in Morristown, NJ. It's a unique venue with a gorgeous glass conservatory and amazing chandeliers. The Pleasantdale Chateau in West Orange NJ is a venue that will give you a luxury wedding experience like none other. The Park Chateau in New Brunswick is one of the most elegant venues in NJ I've had the pleasure of working at.
South Jersey Engagement Photographer
Thinking about scheduling South Jersey engagement photography? Great idea! \They allow us time to get to know each other and get you comfortable in front of the camera before your wedding day. When looking for engagement photographers in South Jersey, choose one that whose work you connect with as well as personality. Your photographer is the one vendor you will work with the most when planning your wedding, so you want to feel a strong connection and enjoy their company! They're super fun and relaxed and a great way to showcase your personality.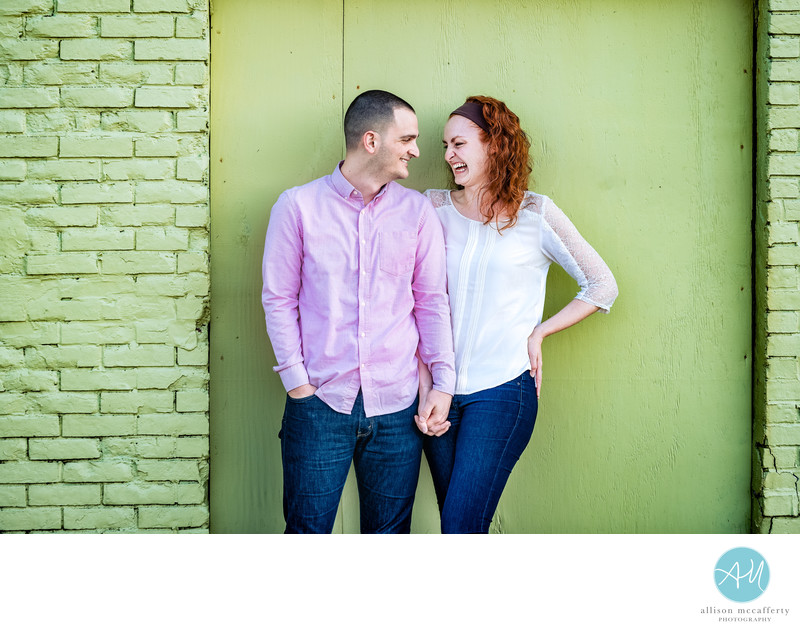 New Jersey Wedding Photographers
I am based in South Jersey, however I travel throughout the Central and North Jersey areas. My New Jersey wedding photography is timeless, romantic and natural. My goal is to be as unobtrusive as possible in order to capture the spontaneous and emotion filled moments as they unfold naturally. I am truly invested in my clients and make sure their needs are meet 110%. I am a professional photographer and realize the importance of the very best service and quality.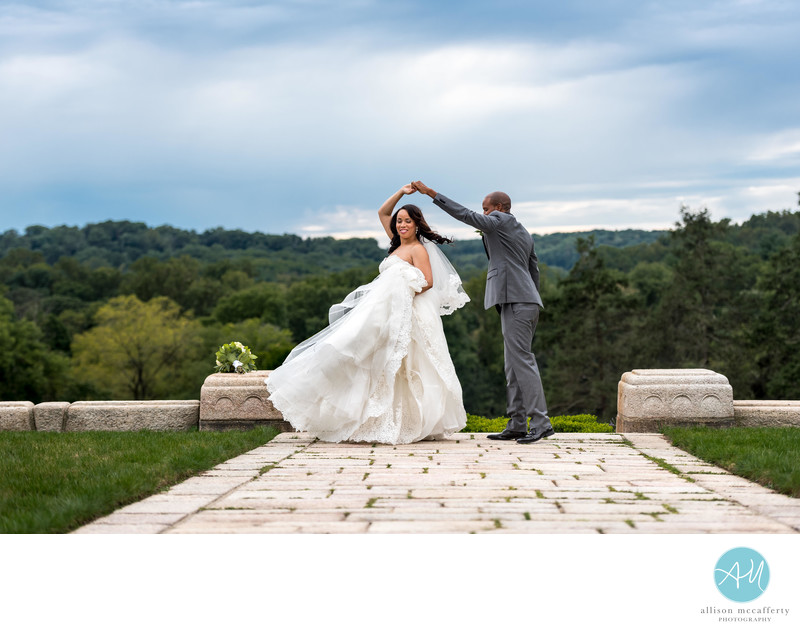 Philadelphia Wedding Photographers
I also shoot throughout Pennsylvania such as New Hope and Philadelphia. Venues such as the Downtown Club in Philadelphia is gorgeous and have a great high end city feel. It is very close to Washington Square Park where we create gorgeous portraits. As a Philadelphia wedding photographer cost varies depending on location and time of year. Please contact me for wedding collection details and to discuss your plans!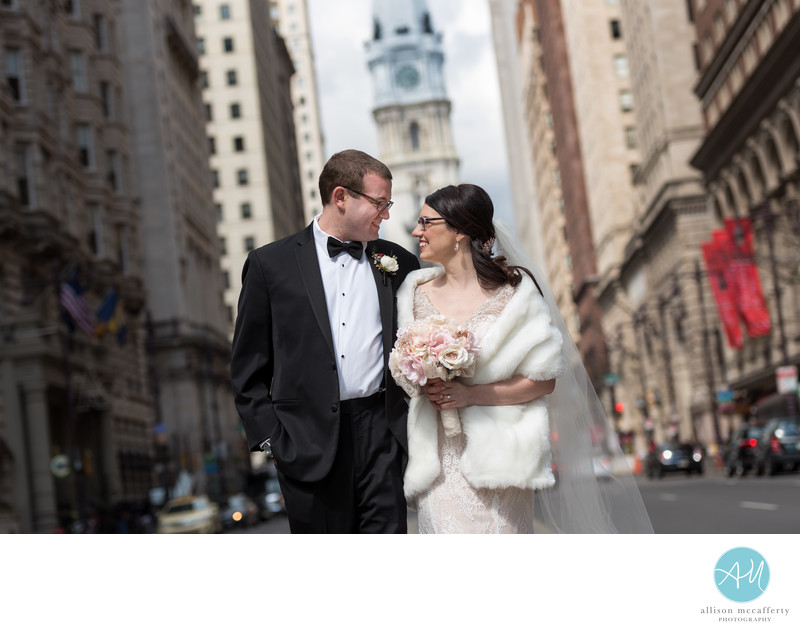 Wedding Photography South Jersey
If you are looking for wedding photographers in South Jersey, Allison McCafferty Photography offers the best wedding photography and service in the area. Her South Jersey wedding photography business has grown every year by word of mouth and vendor referrals. Check out Allison's South Jersey wedding photography blog for recent weddings and engagement sessions. Her creative photography skills provide couples with a one of a kind documentation of their wedding day. She provides a mix of candid wedding photography as well as formal portraits and will work with each couple to bring their vision to life.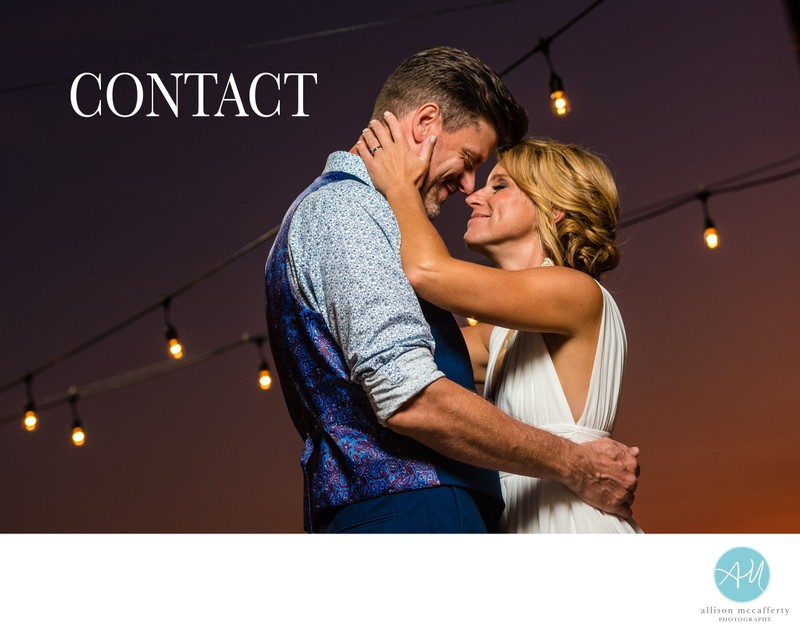 https://www.allisonmccaffertyphoto.com/contact
© 2022 Allison McCafferty Photography, LLC; 34 Manitoba Trail, Shamong NJ 08088 | 609-440-4148 | All Rights Reserved | South Jersey Wedding Photographer | Philadelphia Wedding Photographer | Shamong Wedding Photographer | NJ Wedding Photographer | South Jersey Boudoir Photographer | NJ Boudoir Photographer | South Jersey Headshot Photographer | NJ Headshot Photographer Allison offers beautiful, romantic, and unique wedding photography services to clients in South Jersey and Philadelphia. Her main goal is to document your wedding in a non-intrusive way to sincerely capture the emotion of the day in every frame. As a South Jersey wedding photographer, Allison offers her clients a unique engagement session in the majority of her collections which allows couples to build confidence in front of the camera before their wedding day. She is a sought-after boudoir photographer and one of the best South Jersey family photographers in the area. Take some time to look through her portfolio galleries and get to know her work. You will see why she is one of the best photographers in South Jersey.