BOUDOIR BRAND AMBASSADOR PROGRAM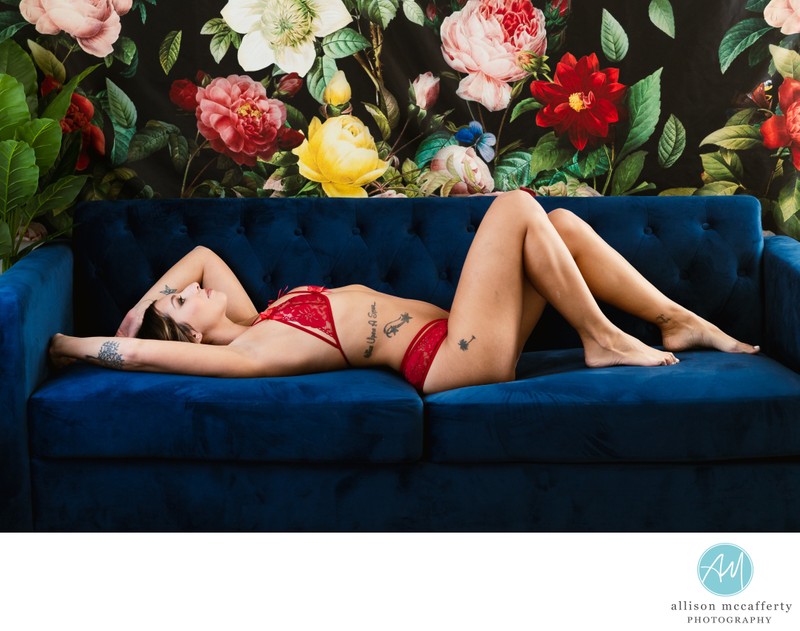 I am very excited to announce Allison McCafferty Boudoir's Brand Ambassador Program! I am looking to build a team of 3-4 diverse women who believe in empowering women through the art of boudoir and want to share their experience with others.
If you are selected for this opportunity, you will receive 3 photoshoots free of charge, branded social media images, discounted print products, commissions for booked referrals and after your 6 month contract, an album of your favorite images.


DETAILS!
Seeking Applicants:
Of all sizes, shapes and ages
Someone who has a large active social network
Has an outgoing personality who is not afraid to talk about boudoir
Has the confidence to share her images and can talk to other women about her boudoir experience
Someone who is body-positive and proud to make her boudoir photos public via her own social media accounts
Brand Ambassadors Role:
Positive reinforcement to the other women inside and out of the VIP Group
Promote boudoir sessions with Allison McCafferty Boudoir on your personal social media
Engage in Allison McCafferty Boudoir social media posts
Actively invite other women to join our Facebook VIP group
Encouraging other women to book a session
Moderate the Facebook VIP group
Commenting and answering questions in the VIP group
Work exclusively with Allison McCafferty Boudoir and not represent or use any other photographer for boudoir photography during the term of this contract
Sign a model release for photos from sessions to be used in advertising for Allison McCafferty Boudoir
You will Receive:
3 Complementary boudoir sessions ($900 value)
Free hair & makeup for each session ($600 value)
5 Branded social media digital files from each session
Custom Brand Ambassador Representative cards with a unique referral code to distribute to friends & family to earn cash!
8x8" 10 image album of your favorite photos at the conclusion of your contract
10% discount on product purchases
$100 cash for each booked referral you bring in
Rules to Apply:
You must be local to Shamong, NJ (zip code 08088 - within reasonable driving distance)
You must be willing to sign a FULL MODEL RELEASE. You do not get to pick and choose which photos the studio can use
You must be comfortable posing in lingerie
You must be over the age of 21
You must be reliable, positive & respectful of others
APPLY BELOW:
© 2022 Allison McCafferty Photography, LLC; 34 Manitoba Trail, Shamong NJ 08088 | 609-440-4148 | All Rights Reserved | South Jersey Wedding Photographer | Philadelphia Wedding Photographer | Shamong Wedding Photographer | NJ Wedding Photographer | South Jersey Boudoir Photographer | NJ Boudoir Photographer | South Jersey Headshot Photographer | NJ Headshot Photographer Allison offers beautiful, romantic, and unique wedding photography services to clients in South Jersey and Philadelphia. Her main goal is to document your wedding in a non-intrusive way to sincerely capture the emotion of the day in every frame. As a South Jersey wedding photographer, Allison offers her clients a unique engagement session in the majority of her collections which allows couples to build confidence in front of the camera before their wedding day. She is a sought-after boudoir photographer and one of the best South Jersey family photographers in the area. Take some time to look through her portfolio galleries and get to know her work. You will see why she is one of the best photographers in South Jersey.